n
Are you dedicated to keeping your home, office or workplace in Marsden Park looking its very best?. When we give our homes and places of work a deep clean, one thing that can often lie neglected is our carpets.
At Pristine Dry, we offer professional carpet cleaning services for residential and commercial properties all over Marsden Park.
High-quality standards
We're dedicated to making sure that all of our customers have the best possible experience while working with us. Therefore it is essential we make sure that every carpet cleaning job we carry out meets our exceptionally high standards.
Our cleaning specialists have a wealth of experience in cleaning carpets in a wide range of materials. In other words, you can rest assured that your carpet will be left looking beautifully clean and ready to be used again and again once we're finished.
Cost-effective services
At Pristine Dry, we don't believe that having a clean space should cost the Earth, which is why we've made sure that all of our carpet cleaning services are as affordable as possible.
We've been in the carpet cleaning business for many years. So we know exactly which products and methods deliver the best results while keeping our prices reasonable. We're here to help you, so if you have any specific requirements you think we need to know about, don't hesitate to let us know.
Non-toxic cleaning products
Ensure that your carpet is thoroughly cleaned and safe to touch, we insist ob using only use pet-friendly, allergen-free and non-toxic cleaning products during our pre-treatment and pre-spotting process.
Once we've thoroughly cleaned your carpet twice over with our hot extraction cleaning device and rotary scrubber. We'll apply a deodoriser and carpet protector to keep your carpet looking great for longer.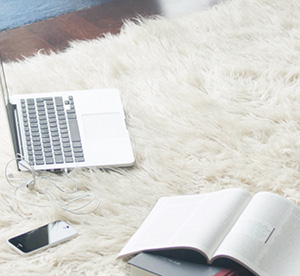 Get in touch with Pristine Dry
To learn more about our professional carpet cleaning services at Pristine Dry, simply give our friendly team of experts a call on 0435 821 187 or fill in our online contact form here and we'll get back to you as soon as possible.