Carpet Cleaning
Have you ever wandered into a room, felt your shoes sticking to the carpet and looked down to see it's, well, filthy? We have. More than once. Many, many times in fact. Now, we're not saying that sticky carpets don't have their place. If you're in a pub and it's 3am and you've been dancing on tables and solving the world's problems, then a bit of dirt isn't going to hurt.
But in offices, workplaces or homes? That's a different story. Here at Pristine Dry, we can assure you that a little regular carpet cleaning can go a long way.
We don't want to blow our own trumpet or anything, but we do have to say, we're pretty proud of our long-term relationships with our clients. They stick with us (pun intended) because they know that we get results. Our hard-working team members insist on the highest standards and use the best products we can get our hands on to achieve them.
Carpet cleaning might seem like a walk in the park. But, getting it right isn't as easy as it looks. After years in the business, we've fine-tuned our products, methods and processes to achieve the pristine outcome after which our business is named. There are many steps in the Pristine Dry carpet cleaning process. But what really matters is the results. And they speak for themselves.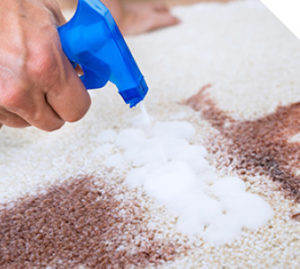 In case you are wondering what a typical Pristine Dry carpet clean looks like, here's a blow-by-blow account. As you can see, we don't believe in taking short cuts.
Careful moving of furniture, if necessary
Thorough pre-vacuuming of all areas
 Pre-treatment and pre-spotting of all relevant areas, using only non-toxic, allergen-free and pet-friendly products
Application of our hot-extraction cleaning device, which ensures deep cleaning
Secondary cleaning with our rotary scrubber
Close inspection of all areas and spot cleaning, if necessary
Application of carpet protection and deodoriser, if required
Get in touch with Pristine Dry for all your carpet cleaning needs by calling 0435 821 187. You can expect quality service and outstanding results, every time!