Carpet Cleaning Beaumont Hills
When it comes to carpet cleaning Beaumont Hills residents can trust, Pristine Dry are the answer! Over the years, we've mopped up party spills, helped homes recover from flooding and met numerous moving-out deadlines.
After all, we got into carpet cleaning because we love doing our job – and doing it well. There's no greater reward than seeing our clients 100% satisfied. What seems like a total and utter disaster can be turned around in just a few hours. If you have one on your hands, why not give us a call right now on 0435 821 187? We'll be there as soon as we can.
Efficient, effective carpet cleaning
We feel confident saying we have carpet cleaning down to a fine art. Our strategies have been tried and tested over years and years. Through our step-by-step process, we achieve a deep, deep clean – beginning with pre-vacuuming, pre-treatment and pre-spotting, and finishing with carpet protection and deodorisation. Along the way, we apply a high-tech, hot extraction device and a rotary scrubber. Needless to say, we inspect all carpets thoroughly before departing the building. Our goal is to remove each and every speck, spot and stain if possible.
Allergen-free carpet cleaning
There was a time when finding sensitive, allergen-free products wasn't easy. Thankfully, those days are over! We scour the market for the very best carpet cleaning solutions, ensuring they're all free of toxins and allergens – and friendly to pets. You can enjoy peace of mind, knowing we steer well clear of nasty chemicals. They're often so hazardous to both people, pets and the environment.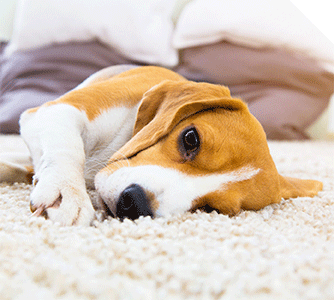 Friendly, reliable carpet cleaning
On top of making every effort to do an outstanding job, we pride ourselves on our friendliness. When you call us, you can count on a cheerful voice and a can-do attitude. This is all part of our commitment to making your day better – especially if you're facing a carpet catastrophe. You're welcome to ask us as many questions as you like and request a no-obligation quote, free of charge.
Find out more about carpet cleaning in Beaumont Hills today
Are you wondering if our carpet cleaning in Beaumont Hills service can help you? Why wait? Jump on the phone and call our helpful, knowledgeable staff today on 0435 821 187.