Pristine Dry is an established carpet cleaning company in Dural. with over 15 years of experience in the industry. Our expert cleaning solutions can revitalise your carpets and upholstery. In other words if your carpets are looking old and tired, let our team breathe new life into them.
Our services at Pristine Dry can be tailored to your exact needs. Whether that is a robust emergency cleaning service or our dependable scheduled cleaning solutions. We're happy working with domestic and commercial spaces. No job is too big or small for our expert cleaners to take on.
Carpet cleaning in Dural that leaves no spot uncleaned
We understand that carpet cleaning can be a difficult job. Particularly if you have lots of furniture or office supplies in the way. At Pristine Dry, we're meticulous with our services and will tackle hard-to-reach areas to ensure every inch of your carpet is cleaned.
Our carpet cleaning services in Dural are comprehensive. In addition, we follow a multi-step process to achieve astounding end results every time. During a cleaning service, we will:
Delicately remove any furniture obstructing carpets
Pre-vacuum the carpet
Provide pre-stain and pre-spotting treatments
Offer deep cleans where required
Use a rotary scrubber for secondary cleaning
Apply spot cleans and stain removal where necessary
Optional deodorizer and carpet protection
Efficient carpet cleaning services in Dural
At Pristine Dry, we understand that carpet cleaning is not normally a top priority. In other words, we make sure to provide a worthwhile service that really exceeds your expectations. We use a range of solutions, ensuring that you're not interrupted by our work. We're also happy to work around your schedule and can provide our services between working hours for commercial spaces.
In conclusion, we will work to your schedule, so just let us know how we can best offer our carpet cleaning services to you. After that we will identify any key areas you would like us to address and we will strive to work as quickly and efficiently as possible.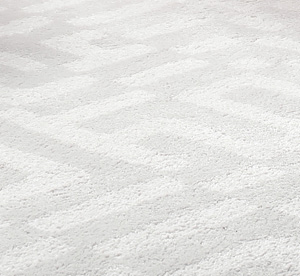 Carpet cleaning services in Dural tailored to your needs
We offer a range of bespoke carpet cleaning services to meet your needs at Pristine Dry, including:
– Deep-cleaning
– One-off carpet cleaning
– Scheduled visits for carpet cleaning
– Upholstery cleaning
– Emergency carpet cleaning
Interested in our carpet cleaning services in Dural? Speak with our team today
At Pristine Dry, we cover all areas of carpet and upholstery cleaning. If you would like to schedule an appointment with us, give our team a call today on 0435 821 187.