Why non-toxic carpet cleaning is better
If your carpets are looking dirty or a little worse for wear it can be very tempting to give them a clean with a toxic chemical-based carpet cleaner that will do the job but leave a nasty impact. Chemicals within many common household carpet-cleaning products could aggravate allergies, cause unnecessary wear and tear to the fibres and even leave an unsightly residue. But these days there is a huge variety of non-toxic, natural carpet cleaning products available that are just as effective and won't expose you and your family to anything harmful.
Healthier carpets for everyone with non-toxic cleaning
A common goal of deep cleaning for carpets is to get rid of dust or pests like dust mites that can be linked to health issues, such as asthma and allergies. However, if we were to use a cleaning product laced with toxic ingredients and other nasties to solve the problem, the space would be filled with chemical fumes and residue – that's hardly a solution.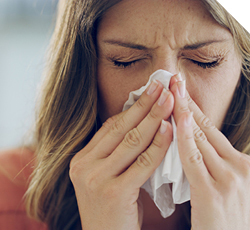 It's very important that any carpet cleaning in your home or workplace is carried out with non-toxic products. These provide a highly effective cleaning solution that also won't leave any toxic residue, and once dry can be enjoyed by everyone without the risk of triggering allergies and the peace of mind this brings.
Leave no trace of cleaning
Carpets are a wonderful addition to any home or office space, bringing warmth, comfort and style to last for many years. It's only natural that you want to keep them looking their best, so regular carpet cleaning is essential. But it's vital that the cleaning process doesn't damage the carpet by leaving visible residue or even stripping the colour and shape.
Using non-toxic carpet cleaning products significantly reduces the effort needed to clean the carpet thoroughly, achieving a thorough clean without any stress. Best of all, because they are non-toxic, there's no chemical odour left behind, so you are free to enjoy the carpet the moment it's dry.
Insist on the best
At Pristine Dry, we've been using non-toxic products for our professional carpet cleaning services for many years and our satisfied customers love the results.
Not only do our non-toxic carpet cleaning products leave carpets pristine clean, but there's also no sharp chemical odours to worry about or residue to avoid. So if you need carpets cleaned without any toxic residues or odours, then call us on 0435 821 187 to discuss how we can help.